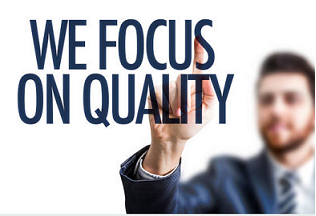 Premium Name Brand Lenses and Coatings
Up to 60% off Retail
From name brands you know and trust
Varilux® lenses Transitions® and, Crizal® Anti-Reflective coatings all come with certificates of authenticity to ensure our customers are getting authentic lenses and coatings. Our below prices are for lens pairs and if you would like a particular
lens not shown on our website email us at eyewear@rxframesnlenses.com.
Here at rxframesnlenses.com, we are proud to offer high-quality name-brand prescription lenses at very affordable prices. Compare our prices to others, and you will see that our Varilux® lens prices are the best and quality unmatched. Licensed Opticians fill your prescription eyeglass lens order and goes through a 3 step quality control inspection before shipping.
Names you know and trust like Essilor, Varilux Comfort®, Varilux Physio®, Varilux X Series™ featuring Xtend™ Technology, providing sharp vision and smooth transitions at any distance, extending your vision within arm's reach, and no longer having to tilt or angle your head to focus. This is Varilux's most advanced progressive lens and available in Plastic CR-39, Polycarbonate material, Trivex, and High index materials. Combine Varilix's High-quality lenses with Crizal Anti-reflective coatings that help protect your eyes from harmful UV rays or Transitions Next GEN 8 Transitions lenses and you will have a premium quality progressive lens at the best price available.
View more information about Varilux Lenses
Single Vision Lenses

Plastic

Lighter and safer than glass

$34.00

Polycarbonate

Lighter and thinner than plastic

$58.00

1.60 High Index

30% thinner than plastic

$79.00

1.67 High Index

45% thinner than plastic

$93.00

1.74 High Index

Thinnest Available

$195.00

Polarized or

Transitions

Add to lens price

Transitions Signature GEN 8

Available in Gray, Brown or Graphite Green

View Details

$59.00

Transitions Signature Vll (New Style Colors)

Emerald, Sapphire, Amethyst, Amber

View Details

$59.00

Transitions XTRActive

Gray, Brown, Graphite Green

View Details

$89.00

Transitions XTRActive Mirror

Silver Shadow, Blue, Gold, Green, Pink, Red

View Details

$115.00

Transitions Vantage

Gray Only

View Details

$96.00

Transitions Drivewear

View Details

$124.00

Polarized for Sunglasses

Stays Dark

$59.00

Polarized Mirror (Polycarbonate Material Only)

Gold, Silver, Blue, Green, Red, Purple, Pink, Ice Blue

View Details

$74.00

Anti-Reflective Coatings

Add to lens price

Crizal Prevencia

®

2 Year Warranty

View Details

$96.95

Crizal Sapphire

®

360

º

UV

2 Year Warranty

View Details

$92.00

Crizal Avance UV

™

2 Year Warranty

View Details

$82.95

Crizal Easy UV

™

2 Year Warranty

View Details

$68.95

Standard AR

1 Year Warranty

$36.95

Premium Progressive Lenses

Varilux Comfort

®

DRX

View Details

$139.00

Varilux Comfort

®

W2+

View Details

$159.00

Varilux® Physio®

View Details

$159.00

Varilux® Physio® W3+

View Details

$194.00

Varilux X Series™

View Details

$299.00

Varilux Ellipse 360™

For Small Frames

$149.00

Value Progressive Lenses

Legacy Digital Progressive

View Details

$85.00

Shamir WorkSpace™

Computer use Intermediate and Reading

View Details

$82.00

Lined Bifocal Lenses

Flat Top 28 MM

$70.00

Flat Top 35 MM

$80.00

Lined Trifocal Lenses

Flat Top 7x28 MM

$90.00

Flat Top 8x35 MM

$110.00

Lens Materials

Add to progressive or no line bifoca

l

Plastic

Lighter and safer than Glass

0.00

Polycarbonate

lighter and safer than plastic

$45.00

1.60 High Index

30% thinner than plastic

$50.00

1.67 High Index

45% thinner than plastic

$65.00

Polarized or

Transitions

Add to progressive or no line bifocal

Transitions Signature GEN 8

Available in Gray, Brown or Graphite Green

$69.00

Transitions Signature Vll (New Style Colors)

Emerald, Sapphire, Amethyst, Amber

$69.00

Transitions XTRActive

Gray, Brown, Graphite Green

$89.00

Transitions XTRActive Mirror

Silver Shadow, Blue, Gold, Green, Pink, Red

$115.00

Transitions Drivewear

$124.00

Polarized for Sunglasses

Stays Dark for Sunglasses

$74.00

Polarized Mirror (Polycarbonate Material Only)

Gold, Silver, Blue, Green, Red, Purple, Pink, Ice Blue

$129.00

AntiReflective Coatings

Add to progressive or no line bifocal

Crizal Prevencia

2 Year Warranty

$96.95

Crizal Sapphire 360

2 Year Warranty

$92.00

Crizal Avance UV

2 Year Warranty

$82.95

Crizal Easy UV

2 Year Warranty

$68.95

Standard AR

1 Year Warranty

$36.95

Free With All Lenses

Standard Ultraviolet Protection

Standard

Free

Scratch Coat

Standard

Free

Polished Edges

Unless asked not to polish

Free